About Us
"It's never easy for me to choose the right products for my family…"
We hear this all the time from our readers. Personal products, vitamins and supplements, snacks—all of these and more—are often loaded with toxins and hazardous by-products. Making the right choices is difficult and confusing. Making the wrong choices could be harmful—even deadly.
The good news is that we listened to you, and we decided—if we are going to give advice about living a healthier, happier life, then we should help make that advice as easy to follow as possible.
Welcome to The Bottom Line Store…the only online destination that takes the stress out of buying products for your healthy lifestyle.
We've worked with our medical experts to select the best professional-grade, highest-quality vitamins, botanicals and other supplements in safe dosing levels, and we have set a standard for the personal-care, household and organic food products we offer—free from toxins at all levels.
We're just getting started, so go ahead and shop safely…shop confidently.
To your healthy and empowered life,
Sarah Hiner, President, Bottom Line Inc
P.S. We'd love your feedback after you've stepped into our Store and "browsed the aisles."
Please let us know
what we can do to make your experience better—we're listening!
---
Our Quality Standards & Values
Bottom Line is passionately committed to helping our customers live healthier, happier lives. Our publications do this by providing easy-to-read and easy-to-act on information from top experts on everything from health, wealth and home repair to delicious recipes, hobbies and travel. That extra care and guidance has been expanded to the Bottom Line Store, where we work closely with our team of experts to sell products with the safety, quality and efficacy that meet the experts' standards, all in an easy-to-use and navigate environment you can trust.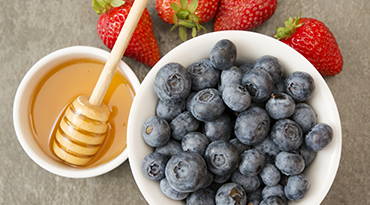 We promote foods that are free of artificial preservatives, colors, flavors and sweeteners.
We sell only foods that provide high-quality "fuel" for your happy, healthy lifestyle.
We believe that everyone has the right to know what is in their food and should be able to pronounce those ingredients.
We actively support the Non-GMO Project for promoting transparency and truth in labeling.
We seek out and promote organically grown foods.
We feature vitamins and supplements handpicked from a list of professional grade manufacturers and brands with proven reputations for integrity and safety within the medical community

We work with our health-care experts to ensure that we carry only products with the highest-quality, purity and consistency available.
We feature supplements guaranteed to include what they claim to include, without toxins and unnecessary additives and fillers.
We provide products in doses that are safe for independent usage (though we always recommend that you consult your personal health-care provider before taking any supplements).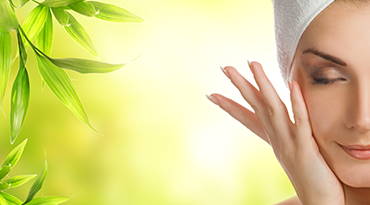 We offer skin-care and personal-care products that are free of potentially carcinogenic or endocrine disruptive chemicals

All skin-care and personal-care products are made with natural effective, botanical ingredients and minimal additives.
We sell brands backed by validated scientific studies to support claims.
We source highly effective household cleaning products that are free from toxic chemicals and formulated from naturally derived ingredients.
We promote products, books and educational resources for a healthy lifestyle. These resources have been carefully vetted and/or produced by our network of experts.

---
Unacceptable Ingredients for Food

Aspartame
Artificial Colors
Artificial Flavors
Artificial Preservatives
BHA (butylated hydroxyanisole)
BHT (butylated hydroxytoluene)
Ethyl vanillin
Epichlorohydrin
FD&C Colors
Irradiated Foods
Monosodium Glutamate (MSG)
Methylparaben
Nitrates/Nitrites
Propylparaben
Saccharin
Sucralose
TBHQ (tertiary butylhydroquinone)
Vanillin
Unacceptable Ingredients for Skin Care

Artificial Colors
Butylated hydroxyanisole (BHA)
Butylated hydroxytoluene (BHT)
Chemical Sunscreens
Dioxane
Ethanolamines (MEA/DEA/TEA)
Homosalate
Nanoparticles
Octisalate
Octylmethoxycinnamate
Oxybenzone
Parabens
Phthalates
Sulfates
Sodium Lauryl Sulfate
Triclocarban
Toluene
Triclosan
Unacceptable Ingredients for Household Products

Ammonia
Chlorine
Formaldehyde
Parabens
Petroleum Distillates/Solvents
Phosphates
Phthalates